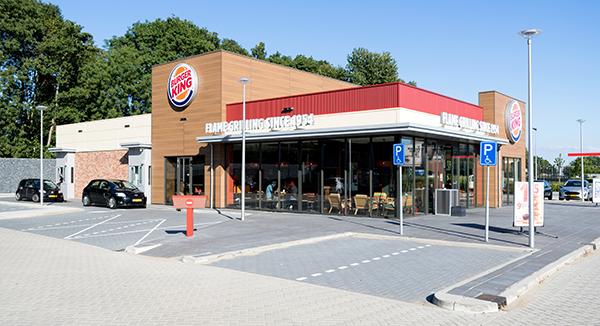 The U.S. economy reported gross domestic product (GDP) annualized growth of 2.6 percent in the third quarter, thereby avoiding a third consecutive quarter of negative growth. 
This positive news can be easily tempered by the fact that the growth was greatly affected by trade and inventory numbers, which were skewed as a result of world events like the war in Ukraine. But the news of growth was welcomed in an economy that has been starved for something positive for most of the year. 
Compounding the economic caution in the absence of sustained economic growth, of course, is the strain that inflation has inflicted on all Americans. In response to 40-year inflationary highs, the Federal Reserve has been forced to react with its primary inflation-countering tool: increasing interest rates. In early November, the Fed raised short-term rates to the highest level since January 2008. Additional rate hikes are anticipated in December, although signals suggest we'll see increases in smaller increments going forward. 
Still, amid all the turmoil and uncertainty, several quick service restaurant (QSR) operators continue to roll-out expansion plans and report better-than-expected sales and earnings. 
Restaurant Brands International (NYSE: QSR) recently reported third quarter revenue numbers that exceeded expectations. With same store sales growth from their Burger King, Popeyes, Tim Hortons and Firehouse Subs brands, the company's profitability also came in higher than expected. 
At the same time, Yum Brands (NYSE: YUM) also reported same store sales for its Taco Bell and KFC stores that were higher than anticipated, citing popularity for its "premium" menu items with consumers. McDonald's (NYSE: MCD) also recently reported an increase in same store sales, pointing to a strong consumer appetite for budget fast food versus more expensive dining options. 
As a result of the sustained strength of the brands like the ones mentioned here, as well as others, QSRs continue to be a very popular option for many net lease investors looking for conservative and predictable investments in the $1 to $4 million price range. 
As an illustration of this current level of investment demand and pricing, we recently represented a client in the acquisition of a newly constructed Burger King that had relocated to a Philadelphia suburb of New Jersey. With a guarantee from a 29-unit franchisee, the triple net lease had nearly 20 years of initial term remaining with rental increases every five years. The all-cash buyer used the acquisition as a 1031 exchange replacement property and at approximately $3 million, the acquisition cap rate was in the mid 5-percent range. 
A different 1031 exchange client, that required a conservative level of financing, is now under contract with another Pennsylvania Burger King that has over 20 years of initial term remaining. The lease is guaranteed by Carrols Restaurant Group – Burger King's largest franchisee with over 1,000 locations – and also has regular rental increases. 
"Amid all the turmoil and uncertainty, several quick service restaurant operators continue to roll-out expansion plans and report better-than-expected sales and earnings."
Across the Northeast region, real estate investors seeking QSR assets will see supply continue to rise as more and more brands target the region for expansion and growth. Bojangles, for example, has announced long-term plans to open nearly 50 locations over the next seven years and will enter the New Jersey market for the first time. Panda Express and Krystal have also identified New Jersey as a target growth market, while Rhode Island is on the map for Checkers and Rally's. Dunkin' has opened new stores in Pennsylvania in recent months, while Sonic has grown in Connecticut. 
Investors pursuing stable cash flow investments should consider opportunities across the region. Those moving equity through 1031 exchanges toward single-tenant net lease assets realize these are reliable investments that hold value with little to no management involvement. For these reasons, growth across the QSR sector will provide a variety of attractive investments for buyers to consider. 
To download a copy of this report, please provide the following information: