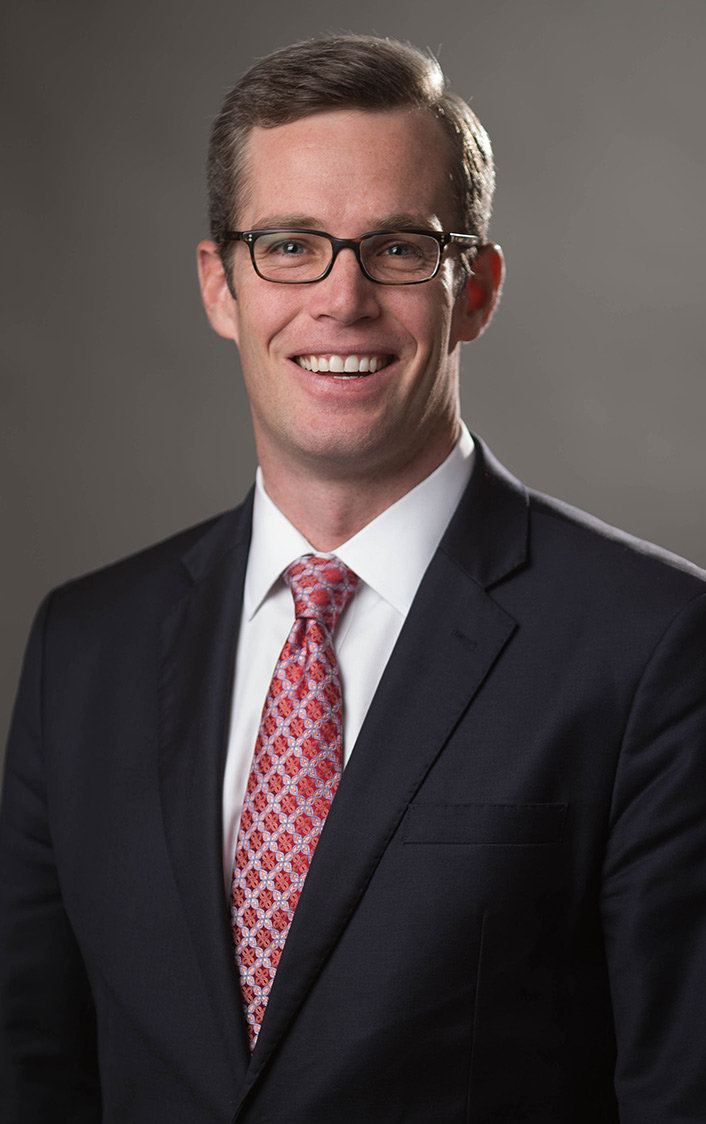 James Ullrich
Senior Vice President
Office Address
120 W 45th St, Suite 2610
New York City, NY 10036
United States
About James
James "Jimmy" Ullrich is a Senior Vice President in Northmarq's New York office. He draws upon 13 years of experience in public accounting and real estate leasing, sales, financing and investment to create value for his clients. Ullrich leverages a keen understanding of tenants' perspectives along with his financial acumen to create value for clients.
Prior to joining Northmarq, Ullrich served as a Director at Stan Johnson Company. Before Stan Johnson Company, Ullrich served as a Vice President at JLL, advising corporate real estate occupiers. He began his career as a CPA at PricewaterhouseCoopers (PwC) in auditing. At PwC, Ullrich specialized in real estate and worked on corporate restructurings, public and private debt offerings, and sale leasebacks.
He is a licensed Real Estate Broker and CPA in the state of Florida. He sits on the Board of Directors of NAIOP Tampa Bay and is a past Chair of the Intermediate Committee of the University Club of Tampa. When not working, Ullrich enjoys spending time with his wife Tiffany and three young children, playing tennis, and reading.
Notable Deals
| Property | Location | State | Type | Sold Price |
| --- | --- | --- | --- | --- |
| CVS Pharmacy | Brentwood, NY | NY | Retail (ST) | $15,700,000.00 |
| Tom Thumb Food & Pharmacy | Mesquite, TX | TX | Retail (ST) | $13,365,000.00 |
| Williams Scotsman | Orlando, FL | FL | Industrial | $11,500,000.00 |
| Coleman American Moving Services | Pensacola, FL | FL | Industrial | $10,250,000.00 |
| CVS Pharmacy | Melbourne, FL | FL | Retail (ST) | $9,300,000.00 |
| EnerDel | Indianapolis, IN | IN | Industrial | $7,300,000.00 |
| Coleman American Moving Services | Jacksonville, FL | FL | Industrial | $6,675,000.00 |
| Dominion Energy | Aiken, SC | SC | Office | $6,130,000.00 |
| UPS Customs Brokerage Office Building | Aiken, SC | SC | Office | $6,000,000.00 |
| KME America Marine Tube & Fitting | Jacksonville, FL | FL | Industrial | $5,250,000.00 |
| Vital Records Control | Jackson, MS | MS | Industrial | $4,300,000.00 |
| Lee & Cates Glass | Jacksonville, FL | FL | Industrial | $4,250,000.00 |
| Surteco | Greensboro, NC | NC | Industrial | $3,650,000.00 |
| Precision Converters, Inc | Inman, SC | SC | Industrial | $3,400,000.00 |
| 13777 Bee Street (Multi-Tenant) | Farmers Branch, TX | TX | Industrial | $3,150,000.00 |
| 7-Eleven | Tampa, FL | FL | Retail (ST) | $2,900,000.00 |
| Williams Scotsman | Durham, NC | NC | Industrial | $2,750,000.00 |
| 7-Eleven | Tampa, FL | FL | Retail (ST) | $2,618,362.00 |
| Loomis | Tulsa, OK | OK | Industrial | $2,475,000.00 |
| BakeMark | Morrow, GA | GA | Industrial | $2,450,000.00 |
| Caraustar | Charlotte, NC | NC | Industrial | $2,247,000.00 |
| BedSlide | Medford, OR | OR | Industrial | $2,100,000.00 |
| Amazon | Jacksonville, FL | FL | Industrial | $2,000,000.00 |
| Hajoca | Tallahassee, FL | FL | Industrial | $1,250,000.00 |
| Trinity Forge | Mansfield, TX | TX | Industrial | $1,156,000.00 |
| FedEx Express | Hilton Head Island, SC | SC | Industrial | $1,079,364.00 |
| Frito-Lay | Columbia, SC | SC | Industrial | $975,000.00 |
| Penske Truck Leasing | Villa Rica, GA | GA | Retail (ST) | $925,000.00 |
| United Refrigeration | Carrollton, GA | GA | Industrial | $670,000.00 |